Anglo Dawn offers a range of specialist trips, including
Wreck Fishing
The main area in which we fish has a famously rocky coastline. This in itself makes for great fishing ground and has also contributed to hundreds of ship wrecks across the south coast of Cornwall, many of these occurred during the two world wars. Some wrecks are much older than this, some more recent. We have wrecks as close as 1 mile offshore so you can discover these ideal fishing spots without a long journey. The fish we are likely to catch over the wrecks are pollock, cod, ling and large conger eels.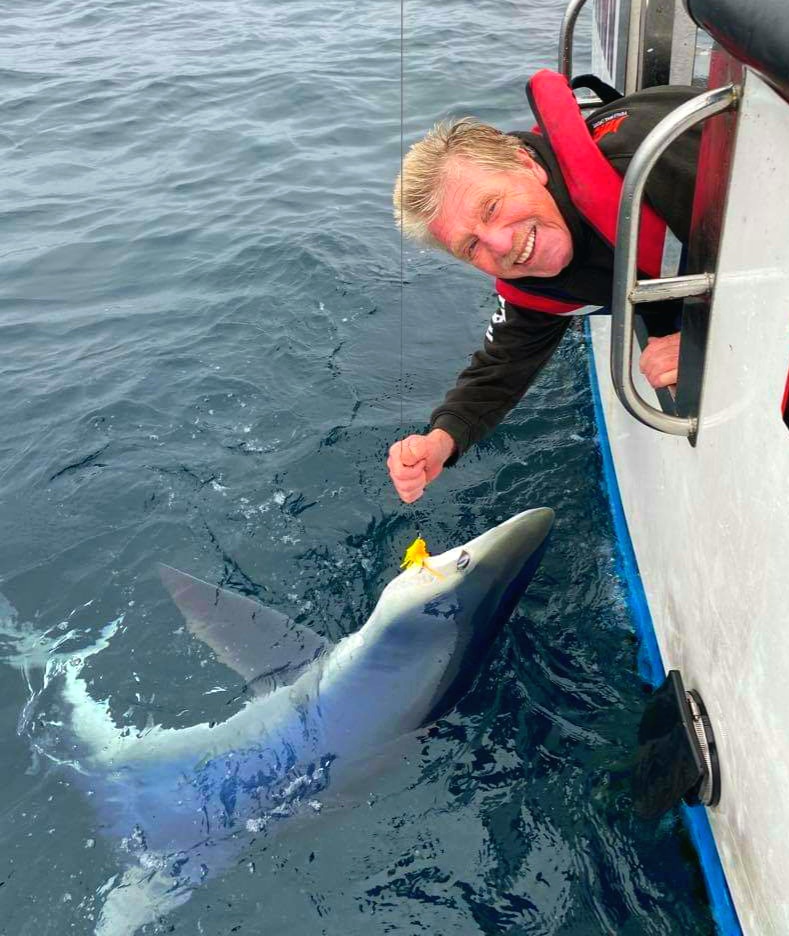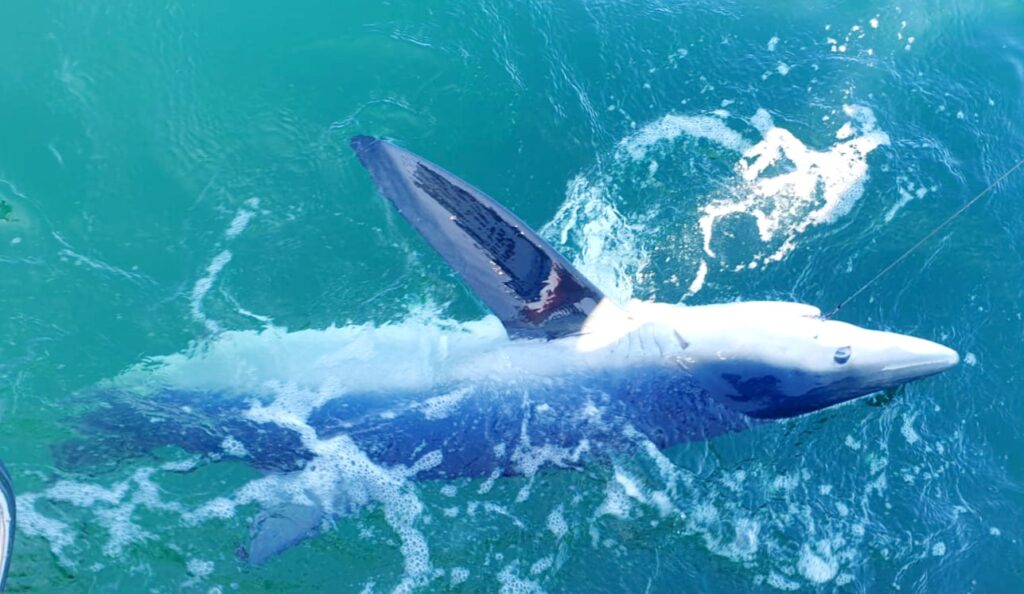 We get a variety of sharks in our waters, including Porbeagle, Thresher and Blue shark, with Blue shark being the most common. This is one of the hardest fighting fish that an angler can target in the English Channel. There is no better feeling than having a decent specimen ripping line from your reel. This is the closet that you will get to big game fishing in British waters, and can be great fun for both beginners and the experienced angler. Long periods of the day can be quite relaxing and quiet, but when the blue shark arrives, the game is on! Sharks are not brought onboard apart from any that are tagged and data collected for scientific purposes.  You can still get a photograph with your shark without it being taken out of the water.  We use very sporting tackle to target these fish. The season runs from late May to October. Depending on tide and conditions, we can also bottom fish for other species while waiting for the sharks to turn up.  
With the Gulf Stream surrounding this part of Cornwall, we are lucky that we get a large variety of species inhabiting our coastal water.  This is helped further by the wide range of sea bed habitats, from sandy bays and small reefs to the deeper areas further offshore.  There is often great fun and competition to be had onboard between anglers, with the person catching the greatest number of different species becoming Angler of the Day. Twenty species in a trip is not uncommon and it's fun pitting your wits against the different species!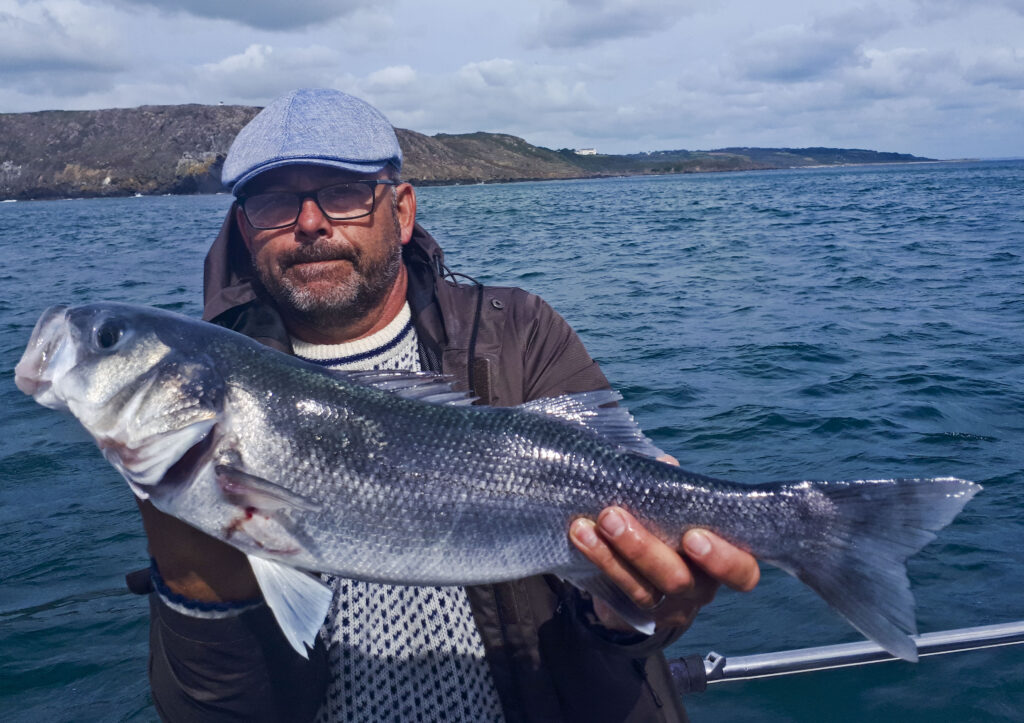 Bass are a prime sport species sought after by many anglers and we are lucky to have plenty of habitat to hold these challenging fish.  We can fish for these in a variety of ways, from live-baiting under a float to lure fishing.  While it is nice (and perfectly acceptable) to take a fish home for the table, many will be returned.  The skipper of Anglo Dawn strongly supports the need to conserve fish stocks.  Anglo Dawn adheres to all current regulations applicable to Bass fishing in our area.
Bespoke Trips
We are quite happy to discuss needs or requirements, whether that's a trip up the coastline, wildlife spotting, photography or just a general family day out on the water.  Subject to availability we can organise a trip based around your wishes.  We can vary length, distance and are of travel to suit you.  Please call to discuss.
Prices
Half day, 4 hours (private charter whole boat only) – £450
Whole day, 8 hours, whole boat – £650
Whole day, 12 hours, whole boat – £800
Individual spaces sharking – £140 per person
Individual spaces fishing – £75 per person
Kit hire if needed for fishing – £5 per person
Bespoke trips, call for a price
Contact us today to book a trip on Anglo Dawn 07779 728966 or email info@anglodawn.com